Announcing the new Prestige Edition book!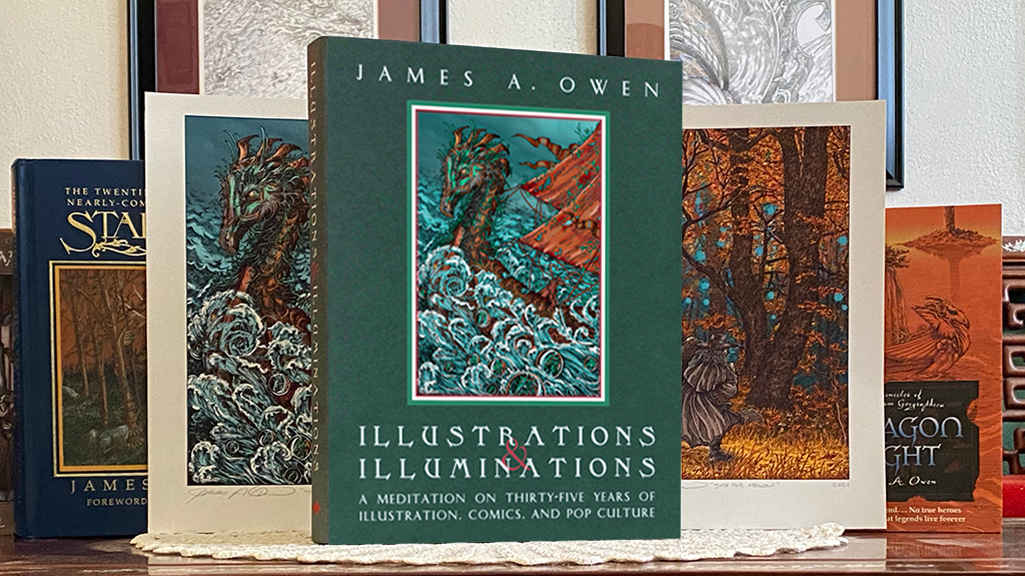 I've wanted to do a big Art Book Retrospective for a very long time, so I'm thrilled to announce ILLUSTRATIONS & ILLUMINATIONS: A Meditation on Thirty-Five Years of Illustration, Comics, & Pop Culture. It's an oversized, 240 page, full color clothbound slipcased signed hardcover, full of cover art, and illustrations, and book proposals, and one-shots, and preliminary drawings, and more work from dozens of other projects. It also features a Foreword by the legendary Irish artist JIM FITZPATRICK, and an Afterword by the equally famous creators of ElfQuest, WENDY & RICHARD PINI!
The Kickstarter is now LIVE – I hope you'll check it out and help us make this book happen!
https://www.kickstarter.com/projects/1401678214/illustrations-and-illuminations
With much appreciation for your continued support,
James & Team Dragon